CREATING DREAM HOLIDAYS IN IRELAND FOR GROUPS AND INDIVIDUALS FOR OVER 30 YEARS
Are you looking to create the perfect holiday for your family, friends or just the two of you in the Emerald Isle but are not sure where to start? Is a complete experience important to you, one that is authentic and allows you to gain a true insight into a unique place and way of life?
At Connemara Adventure Tours we have in-depth knowledge of Connemara and the Wild Atlantic Way in particular, and we will hand-pick the experiences that will make that dream biking or walking trip in Ireland come true for you. We will plan and organise your tour, taking care of every detail, while still allowing you the freedom to explore and the flexibility essential to a successful holiday.
EVERYTHING YOU COULD WISH FOR AND MORE
Whether you see yourself pedalling through winding country roads in the shadow of rugged peaks or walking an ancient pilgrim path at sunrise we can make it happen. Our routes can bring you to an array of natural wonders combining coastline with deep valleys, golden, empty beaches with traditional island living, all in one accessible tour.
Activities as varied as high-adrenaline adventure sports, visiting a nineteenth-century walled garden or a cruise on Ireland's most dramatic fjord will broaden your experience and keep each of you interested and, most importantly, happy!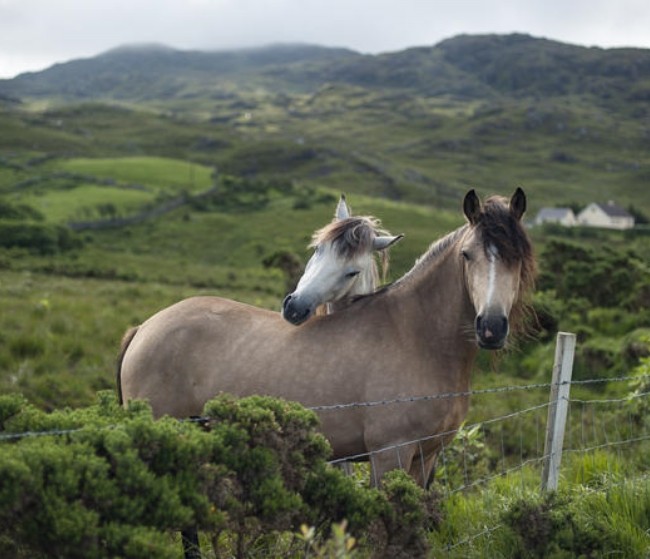 OUR TEAM – EXPERIENCED, PROFESSIONAL AND PERSONAL
Our expert team which will create and organise your tailor-made tour is led by of Chloe and Gabriel. They are in turn backed up by the wider Killary Adventure Company management team. The combined wealth of experience of this well-travelled group and the highly personal service they provide means that your experience will never be just that of another customer.
Instead you will be treated like a good friend coming to visit. They will be there from the first enquiry through to your arrival in Connemara and all the way to the end of your adventure trip in Ireland. They are always at the end of a phone and are eager to help in any way they can.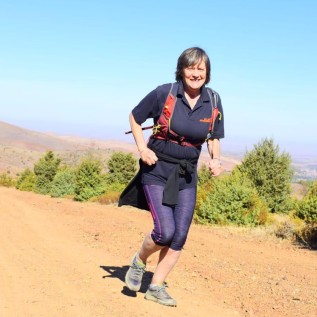 Mary Young
Founder and Director of Connemara Adventure Tours, Mary has lived the adventure of their 35 years in existence! Sailing to America for her honeymoon in a 26' boat, working on an 80' ocean racing yacht whilst sailing 30,000 miles around the world – all before starting up Killary Adventure Company with husband Jamie in 1980. She has travelled extensively but has yet to find anywhere better to live and work than Connemara. Mary and Jamie are now joined by their children who have also travelled widely but chosen to return home to Connemara - what better testimony to the power of this place.
Mary and her team look forward to welcoming you to the place where the Wild Atlantic Way combines mountain, seashore and island and where a warm Irish welcome awaits you.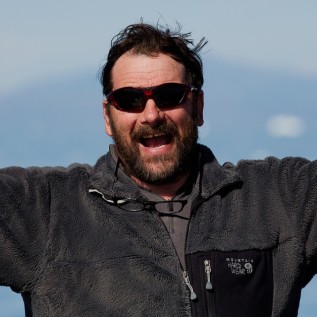 Jamie Young
Founder and Director of Connemara Adventure Tours. The real adventurer in the company, Jamie has sailed the Atlantic in a 23' boat, skippered Ondine around the world, sea kayaked around Cape Horn, sea kayaked in the Islands off Guinea Bisseau, re-enacted Shakleton's small boat voyage from Elephant Island to South Georgia and most recently led a three-month sailing, climbing and sea kayaking expedition to Greenland. And as he says himself, he is not finished exploring yet! Our trips are not of this hard-adventure level, but we offer you the chance to explore a more remote part of Europe, knowing you have the comfort of a reliable and well-organised back-up team.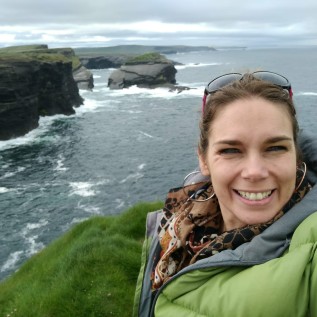 Chloe Bolger
Manager of Connemara Adventure Tours since 2009 and a native of France, Chloe brings immense energy and direction to the company. She started her career in Ireland as an outdoor instructor in Killary Adventure Centre as a way of learning English but then moved to Dublin to work in a "real" job. However, she missed the easy, friendly pace of Connemara. You can imagine her delight when the position of Tours Manager became vacant and she had her chance to move back to the west. It was a match made in heaven – the small village in the heart of all that staggering beauty and a vibrant, glamorous and enthusiastic French woman to help sell it! But the story does not end there. Chloe then managed to fall in love with a rugged, well-travelled Irish man (Conor) who was equally passionate about the outdoors and his new-found home in Connemara. They married in Leenane in 2013 and have made a home there with their two little girls. Together they help to make Connemara Adventure Tours the uniquely personal experience that it is.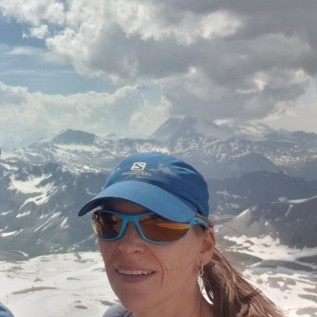 Ciara Young
Ciara, daughter of Mary and Jamie, grew up immersed in the outdoor lifestyle and stories of grand adventures. She finished second level education and headed off to explore the world for four years visiting Australia, New Zealand, South America, Central America, Africa and Asia. On her return to Ireland in 2006 Ciara completed a degree in Marketing and Events Management. She then returned to Connemara where she grew up to run the marketing office for Connemara Adventure Tours. Most days she can be found running or cycling the hills of Connemara during her lunch break! Ciara now lives in Leenane with her French husband Jerome and their three small children.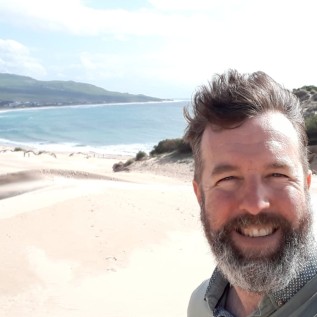 Conor Bolger
Conor is the Connemara Adventure Tours bike mechanic, overhauling and servicing the entire fleet of high-quality bikes throughout the season. He is also the person who will meet you at the start of your tour, make sure all your equipment is right for you, answer your questions and provide you with much local knowledge and tips for getting the best out of the route you have chosen. He is calm and patient and entertaining with that droll Irish humour which will have you at ease as soon as he meets you. After experiencing the most spectacular fjords in New Zealand, climbing the highest peaks in South America, biking all the way through America from San Diego to Florida, he did not expect to fall in love with a tiny village in his own country called Leenane. But he did and for that we are all especially grateful. Now married to Chloe he looks forward to welcoming you to his new home.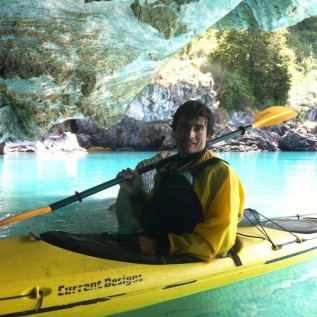 Gabriel Rodriguez
Gabriel, who is originally from Chile, fell in love with an Irish girl and later her native country. As a result, he arrived in Connemara and never left. He has a background in guiding, both fishing and kayaking, and has explored every corner of his new homeland seeking out exciting experiences, untamed beauty and the path less travelled! Speaking Spanish and French, Gabriel has also guided on many of our group tours in Ireland, increasing his love for and knowledge of all things Irish. Gabriel is patient and highly organised in his planning and arranging of tours. Creating a tailor-made tour which perfectly matches your holiday ideals is always his priority.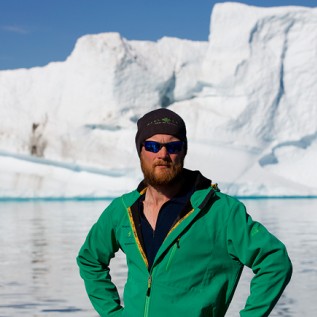 Shane Young
Born and raised in the west of Ireland Shane (brother to Ciara) has been playing in the outdoors since he was born. In between living in New Zealand and Argentina he has fostered a love of wild places and great adventures. He has made various trips across the world in search of out of the way places including Georgia and Greenland, where he participated in the 2013 sailing and kayak expedition with his father Jamie. Shane now manages Killary Adventure Centre and spends every free moment training for and planning his next extreme outdoor adventure challenge!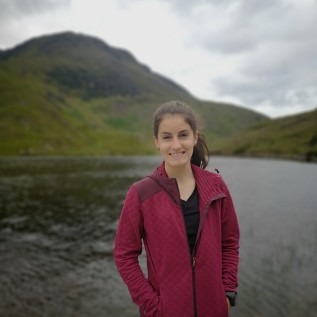 Lorène Bourgeois
Lorène, originally from France, has been attracted to Ireland for years after doing a first internship in Cork years ago, she came to Connemara Adventure Tours in 2018 for another internship experience that sold her heart and soul so she came back for more!
She is a horse enthusiast and actually made her whole thesis subject about Connemara Pony (a great piece to read for anyone interested!).
She runs the hills of Connemara for her lunch and she might even go swimming in the fjord for her dinner, yes she is very active and she actually is our little speedy Gonzales – with her, you would not get a quicker answer to any of your queries!
OUR PLACE
As we are based in Leenane in the Connemara region of Co Galway we organise tours of this region, as well as of the Wild Atlantic Way, all the way from Cork to Donegal. However, we can and do organise bespoke tours of anywhere else in Ireland with ease. We can arrange starting and finishing points to suit your travel arrangements.
Though we can start and finish your tour in Dublin we do not organise tours of, or accommodation in, Dublin city as we prefer to offer you the chance to discover the rest of Ireland and get off the beaten track.
How does it work?
Fill in the contact form and we will get in touch with you to discuss your enquiry
We will then design your holiday - itinerary, accommodation, activities and transfers - in accordance with what you asked for
Once everything is planned and we agree on the price and dates, we will require a non-refundable 30% deposit payment
A month before arrival, we require full payment for the trip
And that's it! We will then be waiting for you in Ireland with every detail in place!
WHAT WE DO
We will work with your budget, your time available, the areas you wish to explore and activities that interest you. Making every effort to facilitate any special wishes you might have, we will then design a bespoke tour just for you. As with our scheduled tours you can choose a guided or self-guided tour and accommodation to suit your budget.
A choice of cycling, walking, horseback or driving tours means every interest and pace can be catered for. We will also meet you on arrival at your starting point and provide all the information and support you need before you set off together.
OUR NETWORK
We work with a strong network of high-quality accommodation, activity and tourism partners and we have researched widely to make sure what we offer is the very best there is. With over 30 years' experience in organising dream Irish holidays and tours, you can be sure that ours is a smooth service covering every eventuality.